Creating a lasting impression – that "wow" factor! – has just been made easier to achieve when you employ the creative services offered by Lasting Impressions. Whether it's the memorable gift or special occasion, the truly functional wardrobe, or the personally expressive, organized or "staged to sell" home, we offer customized ideas and plans that will result in wonderful "lasting impressions".
Our motto is "Making the Ordinary....Extraordinary", and that's just what we do!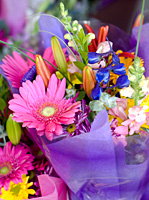 By fully engaging with our clients to determine their needs and goals, we are able to provide imaginative, unique and specifically-tailored solutions and assistance in the following areas:
Home Staging
Interior Decor Enhancement and Redesign
Special Occasion Interior Decorating
Personal and Professional Organizing
Wardrobe Consulting
Personal Shopping
Gift Selection
Gift Baskets
Sometimes you bestow a lasting impression on someone else by presenting them with the truly "perfect" gift, or by your sense of personal style that is evident through your wardrobe choices. Other times, it's how your home affects others through its warmth, comfort, style or the true reflection of those who live there. Perhaps it's the fabulous party you hosted for that special occasion where the decorations set just the right ambience. At other times, a lasting impression of a home you just viewed to potentially buy stayed with you because the way the home was organized, decorated and staged just felt like "you".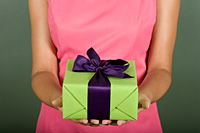 Today's world is a busy one, and we are all looking for ways to achieve what we need and want to do within the parameters of time that are available to us. Time is everyone's most precious resource, and there just never seems to be enough of it! Sometimes the activities of shopping, gift selecting, decorating for special occasions, organizing your home, updating your home decor or readying your home for sale seem too stressful or overwhelming on top of all of your other commitments. When you take advantage of the creative services offered by Lasting Impressions, those needs are fulfilled, and your leisure time and peace of mind are kept intact!